Founded in 1874, the Lawrence Community Music School is a nonprofit division of Lawrence University and, since 1983, a member of the National Guild for Community Arts Education. Its colorful history includes being a preparatory school in the early 1900s before a public high school was available in Appleton. The Preparatory Program became the Arts Academy in 1990 and moved into its current location, the former executive offices of the Fox River Paper Company. In 2002, the name was changed to the Lawrence Academy of Music to specify its role as a music education provider. In 2020, the name was changed to Lawrence Community Music School to more clearly define its role within Lawrence and the wider community.
While its primary function is to provide outstanding musical opportunities for citizens of the Fox Valley, the Community Music School also maintains close ties to the community as a member of the Fox Arts Network, provides outreach and support to area school music programs, and offers Lawrence Conservatory music education students guided opportunities to hone their teaching skills. The Community Music School currently serves almost 1,500 students annually from throughout Northeast Wisconsin and Upper Michigan.
Because we believe that music-making is a lifelong experience, Community Music School programs are available to students from birth through adulthood. Need-based tuition assistance is available to ensure access to our programs. The 2011 Leading Indicators for Excellence (LIFE) Study for the Fox Cities specifically mentions the Lawrence Community Music School as a key provider of arts youth development opportunities, noting its success in serving youth from families with lower income.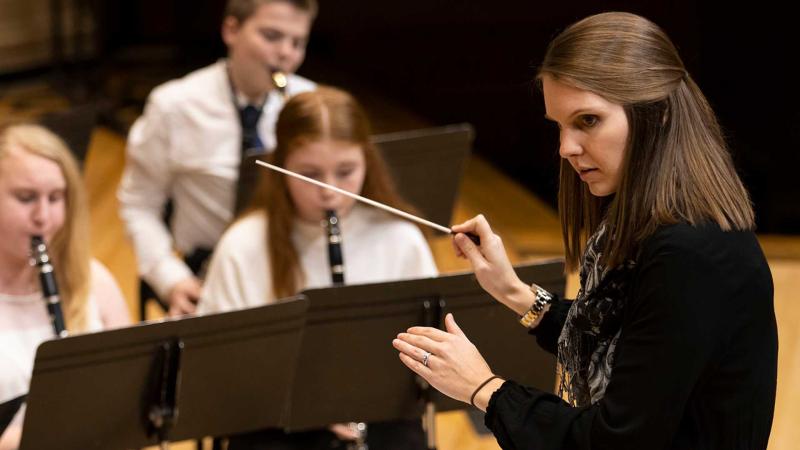 Musical Excellence
---
Our teachers believe that music education is fundamental to the development of all individuals regardless of age, experience, or economic circumstances. We invest in the personal and musical growth of our students and work to develop each student's full musical potential. We employ diverse curricular materials that both encourage and challenge our students. We celebrate the crafts of musicianship and pedagogy as we mentor emerging music educators. Our goal is to help students become well-rounded musicians who have internalized the joy of music-making.
Affiliations
The Lawrence Community Music School is a member of Fox Arts Network (FAN), Appleton Downtown, Inc. (ADI), and the National Guild for Community Arts Education. It also serves as an assessment center for the ABRSM, the exam board of the Royal Schools of Music.
Our teachers are also members of many organizations, including the following:
Music Teachers National Association (MTNA)
American String Teachers Association (ASTA)
American Choral Directors Association (ACDA)
National Association for Music Education (NAfME)
American Bandmasters Association (ABA)