The Lawrence Community Music School is committed to providing music instruction to every student regardless of family income level. 
National research shows that music instruction creates strong and measurable gains for everyone—not just those who display a talent for music—in foundational skills such as pattern recognition, reasoning, and confidence. Whether a toddler-caregiver pair in Early Childhood Music, an elementary school singer in Girl Choir, a middle school student in gamelan, or a high school student in private lessons, each student deserves access to musical instruction that helps them express and explore their musicality.
Need-based scholarships are available for all Community Music School lessons, ensembles, and classes during the academic year. 
With your help, our scholarship funds will provide...
Access to music instruction for 1 in 10 Community Music School students annually who would otherwise be unable to afford music instruction
The preparation required for these students to join a musical community after high school
A legacy of music-making in our community
Tutti Scholarship Funds
Since 2003, the Tutti (the Italian term for "everyone together") Scholarship Fund has helped ensure access to all our programs, and the fund currently provides our annual tuition assistance awards. 
The Tutti Scholarship Endowment Fund recognizes the importance of looking to the future and is the most ambitious fundraising initiative in our history, with a goal of $1 million. Success will ensure we can provide music education to every student for years to come. In the summer of 2022, our generous community helped us exceed $100,000, which allows us to distribute $5,000 annually to the Tutti Scholarship Fund.
Girl Choir Empowerment Fund
For over 25 years, each singer in the Lawrence Community Girl Choir program has been encouraged to find her voice—musically and as a young adult in the world—through the study and performance of choral music. In 2016, the Girl Choir Empowerment Fund was established in celebration of the program's 25th birthday. This fund helps support student scholarships for Girl Choir singers of limited financial means, allowing them to notice, wonder, discuss, learn, create, and sing as individual members of one community. Your donation helps us develop tomorrow's leaders.
A Gift to the School
As a nonprofit, we rely on your donations to succeed. Donations made specifically to the Lawrence Community Music School are invested in general upkeep, safety precautions, and innovative projects that allow us to focus on providing outstanding musical opportunities in our community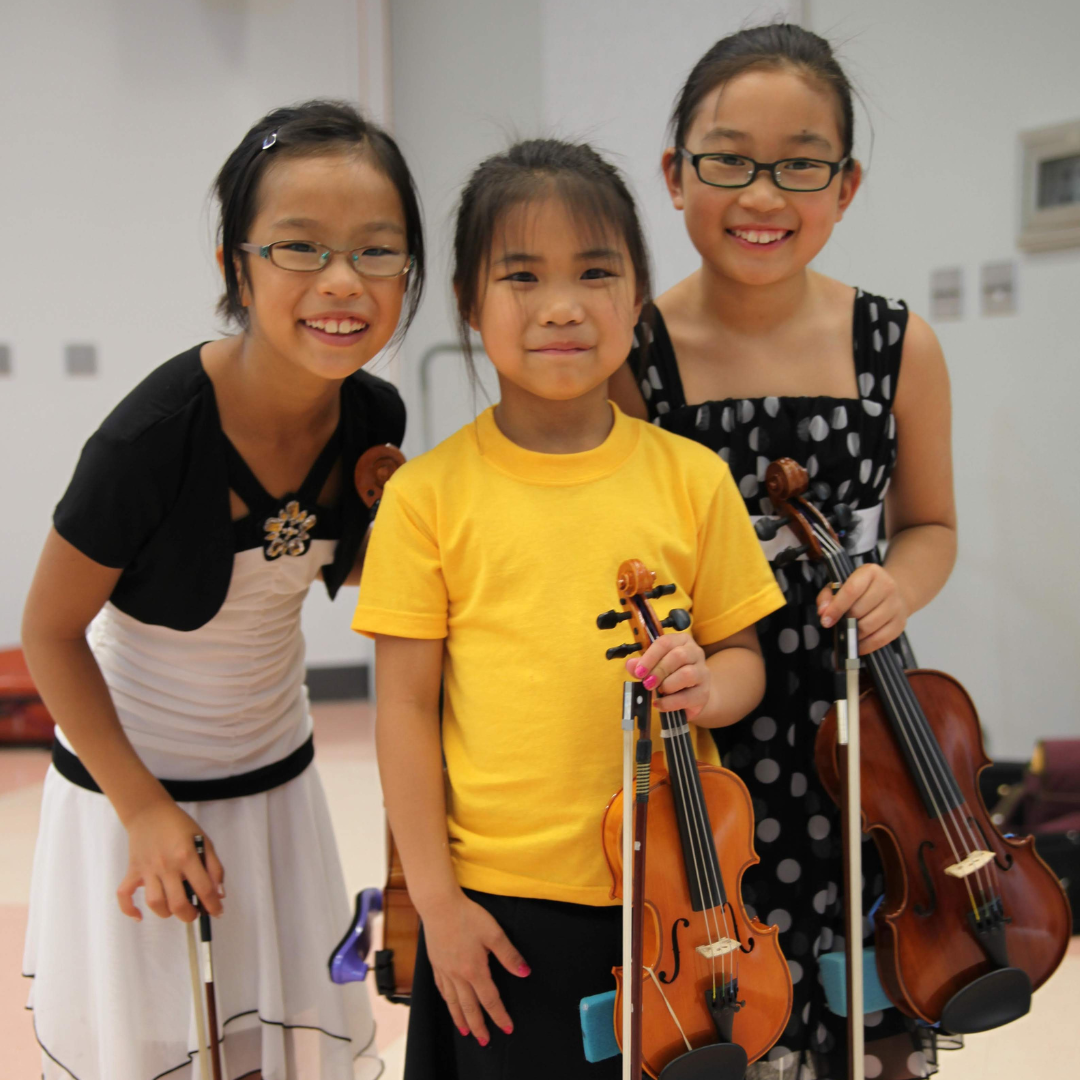 "Without financial support, participating in the Community Music School would not have been possible for me. Music has given me a sense of purpose–my wish is that future generations are given the same opportunity I have had!"